Angel Smile was born in Geneva (Switzerland) in 1995, by the meeting of David Perrelet and Emanuel Clivaz. The first compositions of the band were recorded in the backroom of "Live Music Shop", a music instruments business David was owning.

The original influences of the friends was a crossover between progressive rock (Marillion, IQ, Yes) and more powerful technical rock/metal (Dream Theater, Metallica, Queensryche).

After some months, Man and Dave decided to find other musicians in order to build a band. Depending on the other musicians joining, the musical style slightly changed and was upgraded with other flavours, like jazz, gothic music, neo-metal...but always keeping its original boostative and melodic touch.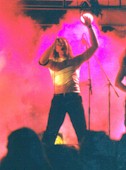 David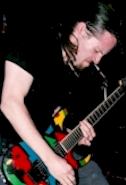 Emanuel